Mobile Barrel Saunas For Rent
Delivery or Self Pick Up

ONLY from $150/night
Perfect Gift For Any Occasion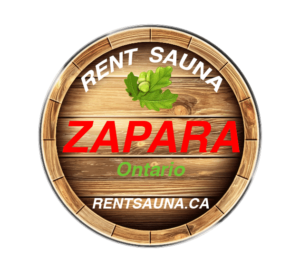 Are you looking for a warm comfy environment on the freezing cold nights? Want to have a great time with your family and friends in chilling weather? Need an ideal place to relax and unwind?
Look no further than Mobile Cedar Sauna for Rent from ZAPARA. 
Just sit home, relax and let us bring the cozy sauna to you.
Now you can rent a sauna. Yes, you read that right. All you need to do is get in touch with us and we will bring the sauna to any location in Southern Ontario of your choice.
No matter if you want to rent mobile barrel sauna for your family or your large number of guests, we can make special arrangements so that you can have a great time.
Saunas are an excellent means to interact with your family, friends, and acquaintances. The warmth of the cedar wood burning heater not only refreshes your mind, body and soul, but also creates a perfect environment to create memories. Safe to say, it wouldn't be a bad idea at all to install your private saunas in your home.
Our mobile saunas are perfect to suit every kind of event. You can easily rent a sauna and take it along with you on a trip. You can also turn it into a good massage room to relax and allow your family to do the same. Apart from that if you are a health freak, you can also make it your own private or public yoga room. In short, whatever your needs are related to the sauna, we will customize it accordingly. Isn't that just great?
So what are you waiting for?
Get your mobile sauna rental today by hopping onto http://rentsauna.ca and take entertainment as well as leisure to the next level.
Feel free to give us a call for a quote, or if you have any questions, we are always here for you!
We deliver and rent Mobile Sauna through the Southern Ontario
Lovely hotel in the center of Athens.
A new luxury concept that provides an extraordinary level of refinement, relaxation and style. A unique experience to be enjoyed in the peace and conviviality of your private chalet, with all the comfort of a luxury hotel!